The 2013 season is shaping up with snow falling in the deep South and on Ruapehu, topping up what's already dropped so far.. It's early days of course…but positive signs are there…bring it on!
Speaking of dropping… issue #58 is in stores…and its jam packed with NZ content that will have you amping for the coming season.
Here's a taste of what's inside the issue..For the full Monty, go grab a copy today…in your local dairy, bookstore, supermarket or gas station.
ROB MITCHELL INTERVIEW…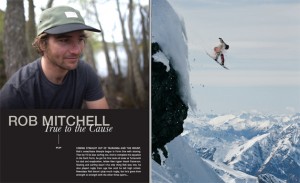 Coming straight out of Tauranga and the Mount, Rob's snow/skate lifestyle began in Form One with skating. Then by 15 he was surfing too. And to complete the equation in the Sixth Form, he got his first taste of snow at Turoa with his dad and stepbrother, fellow Kiwi ripper Heath Patterson.Find out what makes Rob tick, and why he is highly regarded amongst his fellow riders…
"Rob is an incredibly devoted human being. He's at the top level of both New Zealand snowboarding and skateboarding, neither of which is an easy feat individually".- Nick Hyne
---
HIGH COUNTRY REDEMPTION AT MT DOBSON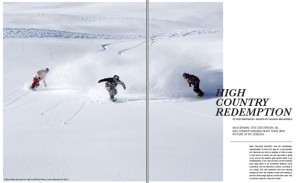 From all accounts this resort is holding some goods! If Nick Brown is rating it, then you know this is one destination to add to your list this season…check out the full story in the mag
---
BUYERS GUIDE 2013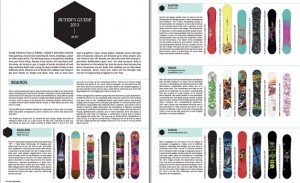 With so much gear to choose from these days, it can be a tricky process figuring out what's going to work best for you. We have collated a huge range of new seasons boards, boots, bindings, goggles and outwear which will give you a good indication on what's available in stores around NZ this season. Your local shop will be able to help you pick the right gear…and provide you with a guarantee should there be any problems.
---