The fat cats tour is over, but not before leaving its mark on Aomori resort on Mt Iwaki, Japan. Powder plunder and buffet excess went hand in hand over a 9 day period that would have broken records on food consumption and pow turns carved. Whether Rob Mitchell, Jack Spence and Will Jackways get invited back is a question best left unanswered at this stage. Like unpaid room tabs and karma, things have a habit of catching up in the end. But for now, the boy's sleep contented, with their extra couple of kilos, and numerous white room memories. Full story in issue #63…out May 4th!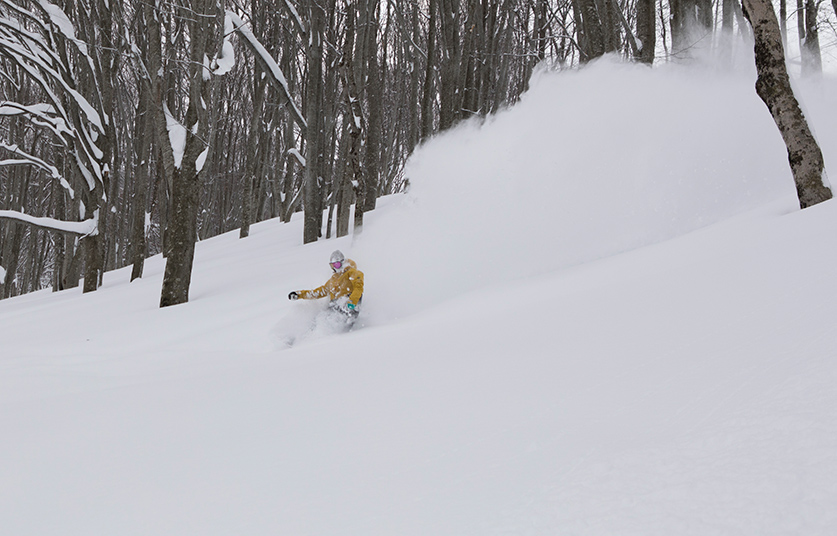 Rob Mitchell comes up for air before getting ready to dive again
---
---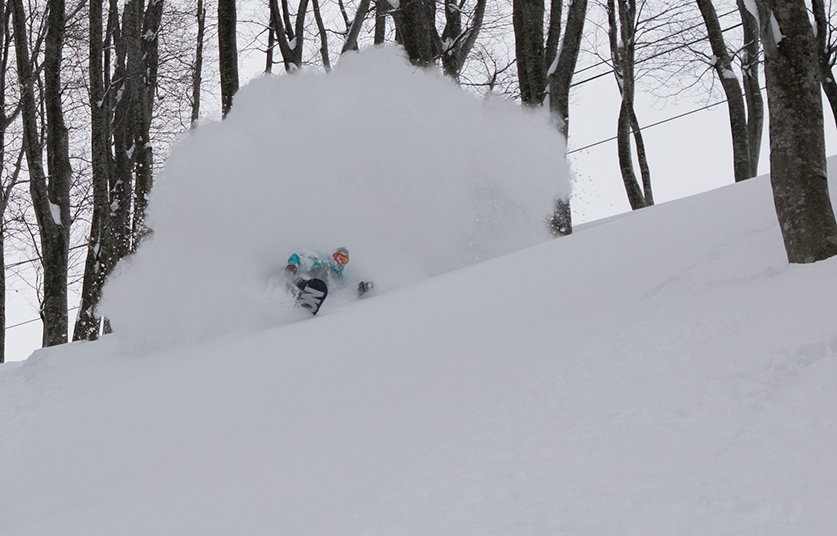 After the first few days it was obvious Jack Spence's buffet consumption was aiding in powder displacement.
---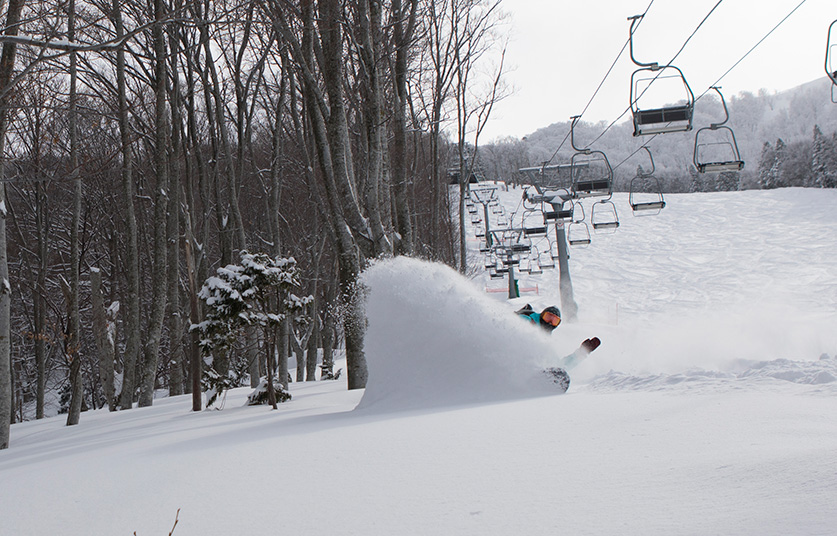 The 'Gaijin's made sure they made pigs of themselves, whether at the table, or rollicking in the pow. Jack Spence under the 'Diamond'
---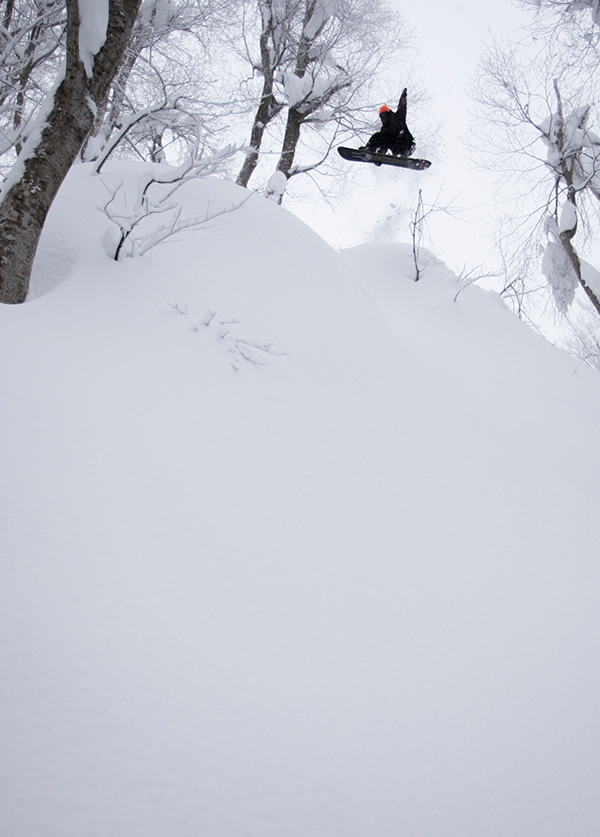 Will Jackways arrived a few days late, but made up for that in his usual style. Whether he consumed more than Spence is the question that needs answering.
---
---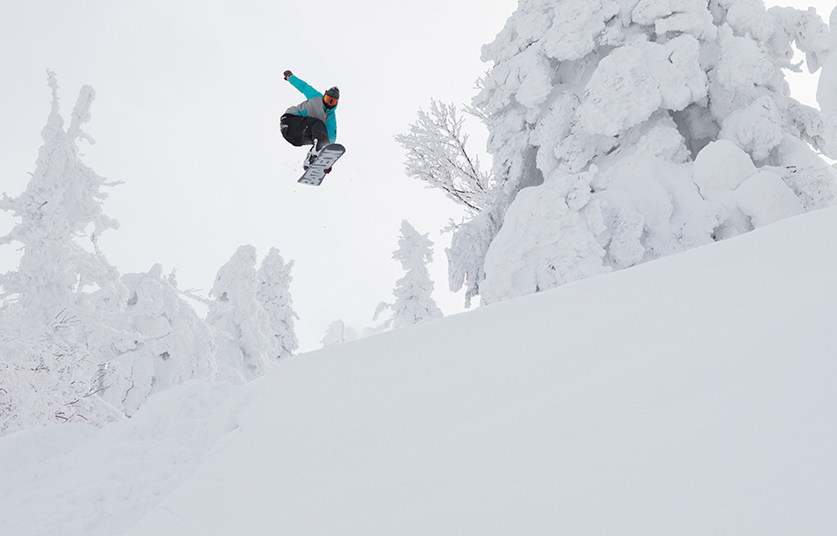 The day trip to Hakkoda revealed another gem in the Aomori region… Unpatrolled and out of bounds… the goods…Jack Spence gets high amongst the 'Hakkoda' Monsters.