Its was a blast putting our 63rd issue together, albeit slightly nostalgic as it marked a quarter century of publishing New Zealand Snowboarder…to all those that have backed us to this point… THANKYOU
---
WHA'TS IN THE ISSUE: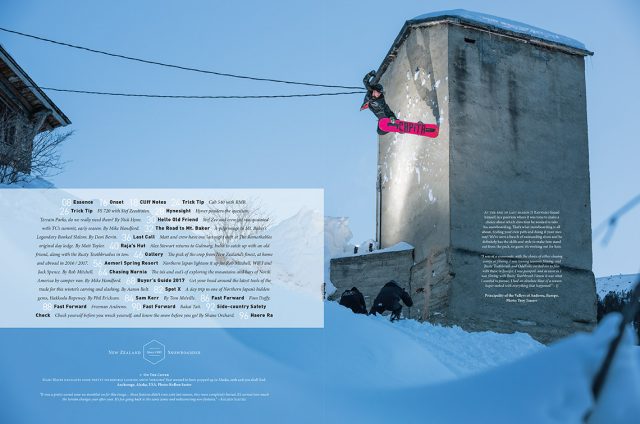 Hello Old Friend
Stef Zee and crew get reacquainted early season with TC's summit.
---
The Road to Mt. Baker
Deni Bevin's pilgrimage to Mt. Baker's Legendary Banked Slalom Bevin.
---
Last Call
Matt Taylor and crew have one last night shift at The Remarkables original day lodge.
---
Raja's Hut
Alex Stewart returns to Gulmarg, India to catch up with an old friend, with the Rusty Toothbrushes in tow.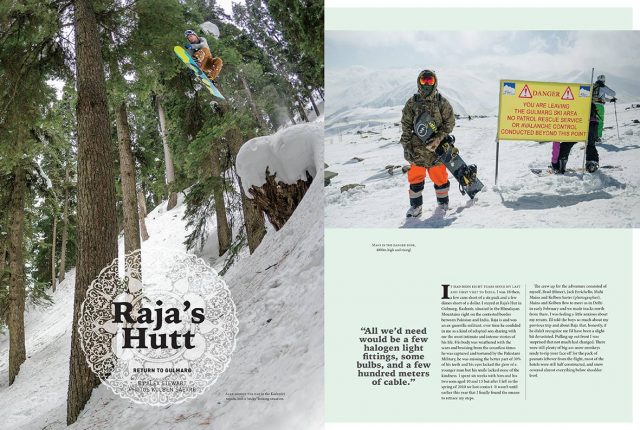 ---
---
Gallery #63
The pick of the crop from New Zealand's finest, at home and abroad in 2016 / 17.
---
Aomori Springs
Northern Japan lightens it up for PE, Rob Mitchell, Will J and Jack Spence.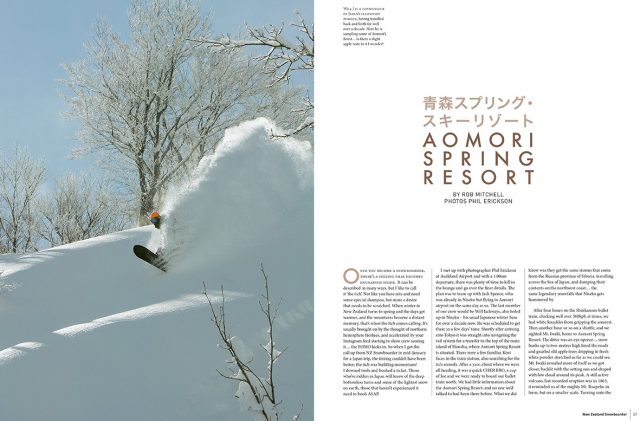 ---
Chasing Narnia
The in's and out's of exploring the mountains and bars of North America by camper van.
---
Buyer's Guide 2017
Get your head around the latest tools of the trade for this winter's carving and slashing.
---
---
Spot X
A day trip to one of Northern Japan's hidden gems, Hakkoda Ropeway.
---
On the Cover:
Mahi Mains navigates some pretty incredible looking snow 'shrooms' that seemed to have popped up in Alaska, seek and you shall find!
Anchorage, Alaska, USA.
Photo: Kolben Saetre