THE TEAM
New Zealand Snowboarder is created by a small group of dedicated snowboarders who have been a part of the evolution of snowboarding in New Zealand and around the world. New Zealand's original snowboarding magazine, issue #1 went on sale in May 1993.
PHIL ERICKSON
Director
Phil started snowboarding in 1989 on a Sims 'Blade'. Born and raised in Christchurch, Phil got into photography from a young age and in 1985 he spent 10 months in Southern California, chasing surf. He returned via the North Shore of Oahu, where the power and beauty of Hawaii was to have a big impression. It was the year of the Californian's at Pipeline, Joey Buran was charging, having won the Masters the year before. On return to New Zealand, Phil pursued surf photography and became recognised for his water shots, but also started shooting in the mountains as snowboarding began to make its presence. The idea for the magazine came to Phil in 1992 and after approaching Ste'en Webster to act as editor, New Zealand Snowboarder was born.
---
STE'EN WEBSTER
Editor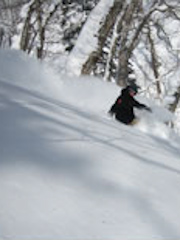 Ste'en grew up in Auckland, and was heavily motivated through his teens by skateboarding, predominantly ramp and vert during the early 1980's. Surfing and skiing were next on the list, followed by snowboarding, which first grabbed his attention in 1986. Ste'en committed to his first full season on a board in 1988, moving to Queenstown to establish himself firmly as a first generation rider. He traveled that same year to Breckenridge, Colorado, and so began the back-to-back cycle of winters for the better part of the next decade. Ste'en was the NZ National Champ in 1990 and 1991, and competed through the early '90's in the States, including some of the earliest World Cup events at Breck. It wasn't long before Ste'en was on the 'other side' of the fence, helping run and judge halfpipe events as they moved to the next level. From this followed opportunities to judge at FIS World Cup events around the world. Ste'en was Assistant Head Judge for the halfpipe at both the 2002 Winter Olympic Games in Salt Lake City, and the 2010 Games in Vancouver.
---
JOEL WESTCOT
Senior Contributor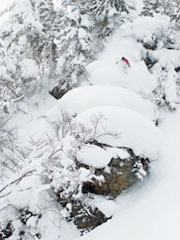 This guy wrote the book on freeriding and backcountry booters, and is still getting more freshies than ever! Joel is now back  living in Japan pursuing his passion for deep powder. One of the first generation of 'grommet's to come through in the mid 90's, Joel's knowledge of the New Zealand scene runs deep, and can be seen in his creative and informative writing style.
---
GREG ROEBUCK
Senior Photographer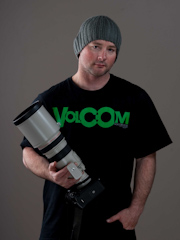 Originally from New Plymouth, Greg has been shooting snowboarding for well over 10 years now. With a strong background as a surfer and skateboarder, snowboarding came naturally. A decade based in Christchurch riding the club fields honed his love for the powder and backcountry, which comes through in his images. These days Greg is based in Seattle, where he works 2 days a week as an ICU nurse – allowing plenty of time to chase powder in the backcountry. He also shoots studio photography, weddings and landscapes, and returns home to New Zealand for the occasional surfing trips and family visits. Greg recently transitioned to snowmobiling, so you can expect many more images from the backcountry in the future.
---
VAUGHAN BROOKFIELD
Senior Photographer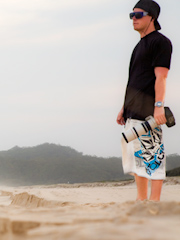 Vaughan has always loved taking photos, and over time it developed into a career for him. He loves the responses people give from his images and is driven by this to create new and fresh ideas. It wasn't long before Vaughan started shooting for New Zealand Snowboarder, who was the first to publish his work. He has continued contributing to the magazine and is now one of the Senior Photographers on board. Vaughan is stoked to be able to travel and see many places around the world through his photography, and meet lots of interesting people. It's a career he doesn't plan on changing anytime soon …
---